Through the system easypay, we accept the following ways of payments:
All credit and debit card holders are subject to validation and authorization by EDITORA KURIAKOS and the card issuer, in order to maintain security and prevent fraud.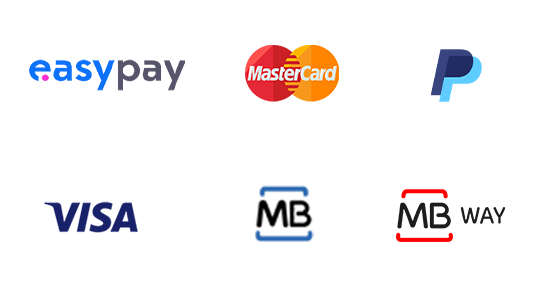 If your card is authorized, we will send an email confirming the success of the order. 
Payment will be made at the time of shipment.
If your card is not authorized, payment will not be made and we will send an email to inform you that the bank or card issuer has not authorized the payment.
Be very careful when entering all your details accurately during checkout, as incorrect or incomplete information can result in the bank or card issuer refusing to pay.
If you're not sure why your payment was declined, contact your card issuer or bank.
We accept all payment in Euros.